Apply for Your US Passport @ the Library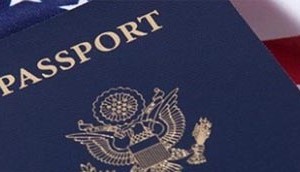 We accept passport applications by appointment only. Please call 815-332-5161 to schedule an appointment.
Note: The following are general guidelines for what is needed when applying for a passport. Please be aware that there are many individual circumstances that can vary the required information. When you call for your appointment, an acceptance agent will ask some questions to determine your individual needs.
We do not handle adult passport renewal applications. Click to read more about renewals
All applicants are required to be present. In the case of minors, the applicant must appear with parents (see number 4 below)
Please arrive prepared for your scheduled appointment. You will need to bring:
1) A completed DS-11 form for each applicant This form can be picked up from the library or is available on the National Passport Agency website. Please complete in black ink and do not sign the form.
2) Proof of US citizenship In most cases this will be a certified copy of the applicant's birth certificate. This will be the birth certificate from the county in which the applicant was born, not a hospital birth certificate. This certificate must have a raised seal and list at least one parent.
3) A passport photo taken within the last 6 months We recommend that you do not attempt to take these photos yourself, as they need to meet multiple requirements for measurements, color, exposure, etc. Submitting a photo that does not meet the correct criteria may cause delay in the processing of your application. Walgreens, CVS, AAA, and Sam's Club are all possible places to have passport photos taken.
4) A government issued photo ID for the applicant and/or the applicant's parents An Illinois driver's license is preferred for this requirement. If the applicant is aged 15 and under, both parents will need to be present with acceptable identification. Applicants aged 16 and 17 who have a photo ID can apply along with just one parent present.
5) A check for the government's fee We cannot mail cash or a credit transaction with your application to the national processing agency. These fees can be paid with a money order, cashier's check, or a personal check, as long as it isn't a starter check. The check will be made payable to the US Department of State. More information regarding fees
6) Acceptance Agent Fee, paid to the library This $25 per application fee is a set by the Department of State and charged by all passport acceptance agencies. You can pay this fee with cash, check or a credit/debit card.
Current passport processing times
Regarding renewals
Any undamaged passport that was issued to an adult within the last 15 years (i.e. expired within the last 5 years), and does not involve a name change, should be renewed by mail. Name changes by marriage or court order can also be done with a renewal by mail, as long as the original marriage license or court order can be sent with the application. You should use a DS-82 form, which can be picked up at the library or is available on the National Passport Agency website. This completed form should then be mailed with the applicant's old passport, a new picture, and a check to the US Department of State for the applicable fee. There are three addresses listed in the instructions for this form, for regular or expedited service. If you choose expedited service, your check needs to include the $60 per application expedite fee.
Renewals for long expired (over 5 years) passports, those that have been lost, and for those issued before the applicant was 16 years of age should use a DS-11 form and be processed through a passport acceptance agent. Please call the library and speak to a passport agent about name changes and damaged passports.